YOUR MONEY IS GOING TO:

CURE CANCER AUSTRALIA'S focus is to find a cure for cancer.
Cure Cancer Australia invests exclusively in Australia's brightest emerging researchers to combat all types of cancer.
 
Our funds have greatest impact in early career research, when different ideas and challenging perspectives burn brightest.
 
More Australians than ever before are being diagnosed with cancer. Finding ways to treat it is increasingly critical and research is the best weapon we have in the fight. But no-one can cure cancer by themselves. We need to work as a team.
 
It's a huge task to raise the money we need for vital research and we can only do it with your help. You may choose to donate, fundraise via an existing event, join a Can Too Program, or create your own fundraising challenge or event. Whatever you choose, we're here to support you every step of the way.
 
We cannot CURE CANCER without you. Let's CURE CANCER Together.
 
To join our collective team, visit curecancer.com.au
Thank you for your support!
You are secure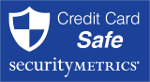 We Accept


Processing Payment. Please wait...